MY WEDDING RINGS' STORY

" 
A few weeks ago my then girlfriend and I, got married. We live in
The Netherlands, but wanted to do an American style wedding, which for us meant, among other things, vows.
I bought a ring for different points in time that had big meaning for us, 7 rings in total, keeping 1 finger free for my actual wedding ring.
Here is our story:
When I met my, from now on to be called "wife", my jaw fell to the
floor, because of her beauty. So I bought the JAWBREAKER. for that moment. Nothing
happened then, since she was in a serious relationship. Some years later,
we met again and in the meantime, she had tattoos done of Ganesh,
Blossom and an Ohm. All this was represented by your ring BLOSSUM OF GANESHA.
Some time passed before we ended up together and since it seemed we
would keep finding each other, I bought NORTH STAR, because I always came
flying right back at her, overcoming obstacles and darkness. All like true
 a 
Dragon (that I am in Chinese horoscope), therefore I bought CLAW OF DRAGO.
One thing led to another and few years later, our son was
born, bearing the Pisces zodiac sign, which happened to be the same as
my wife's! Therefore, of course, I bought CATCHING CARPS. Less then
2 years behind on our son, came our first daughter. Oh what a joy! Seemed
like an easy choice to go for her Zodiac as a ring, but I never really
liked scorpions… So I searched for the Chinese Zodiac, but that was
even more unfortunate; a Rooster!?
I ended up with here totem-animal in Native American culture (for
which I have tremendous respect!) the Serpent. Therefore I bought
SNAKE. And for the last finger I had left (excluding my wedding ring finger), I bought ST. MICHAELS. It was supposed to be for protecting our family, but
turned out to be something completely different, so I just bought it
because I loved it! And that my friends, is the true story of true love and of my
wedding rings!
–
Steph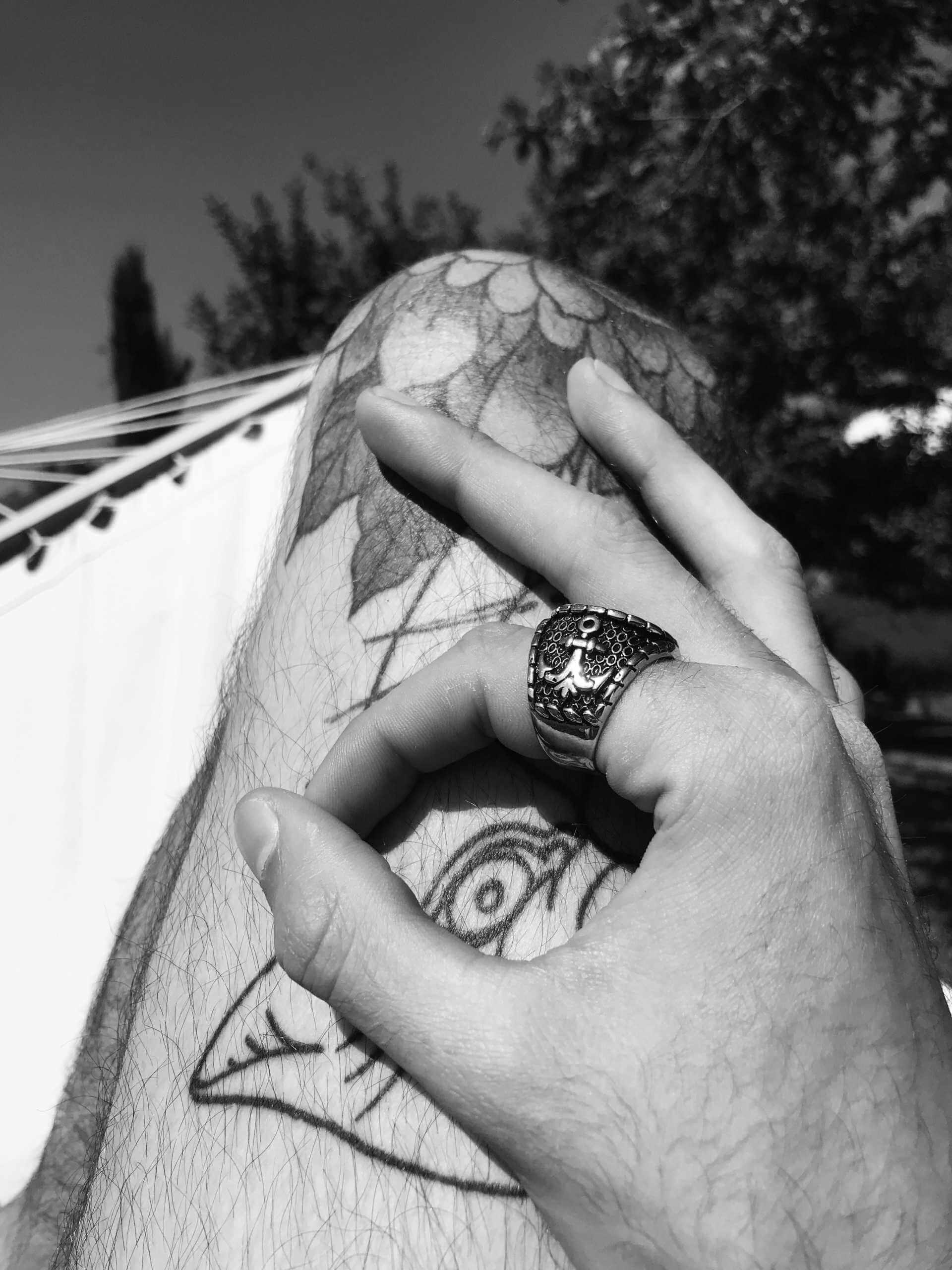 "LOCAL RAPPER"  I'm a Luxembourgish rapper who has been aroundBerlin and Brussels for the past years.After loosing my previous rings in Amsterdam whilerecording a project I came to the attention...
Read more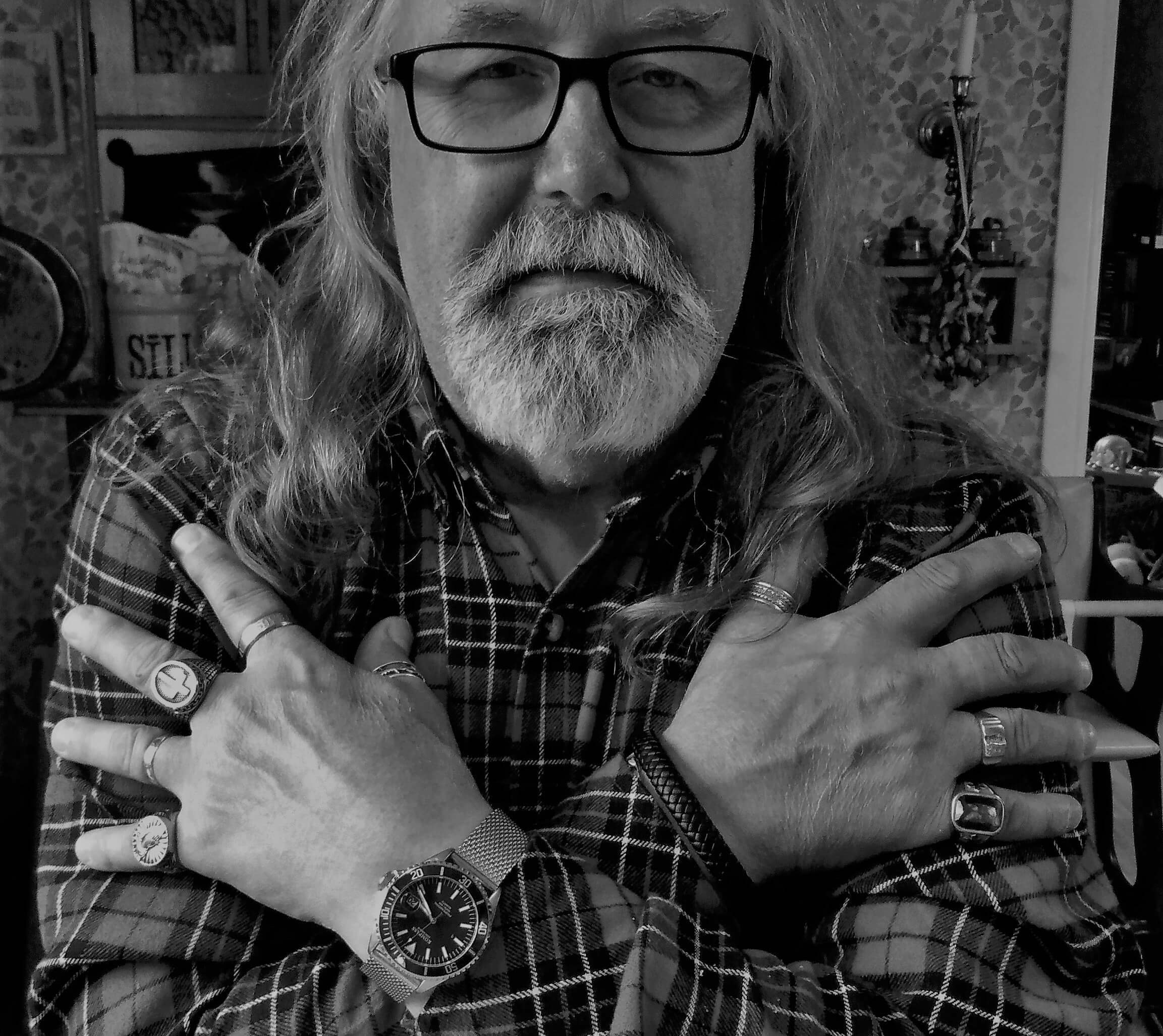 " LOVE (YOUR) RINGS IN MY OLDER DAYS."  It was my son who introduced me to wearing rings on my fingers.Previously, I only wore my wedding ring and a gold ring I got from mywife on my 50th birthd...
Read more